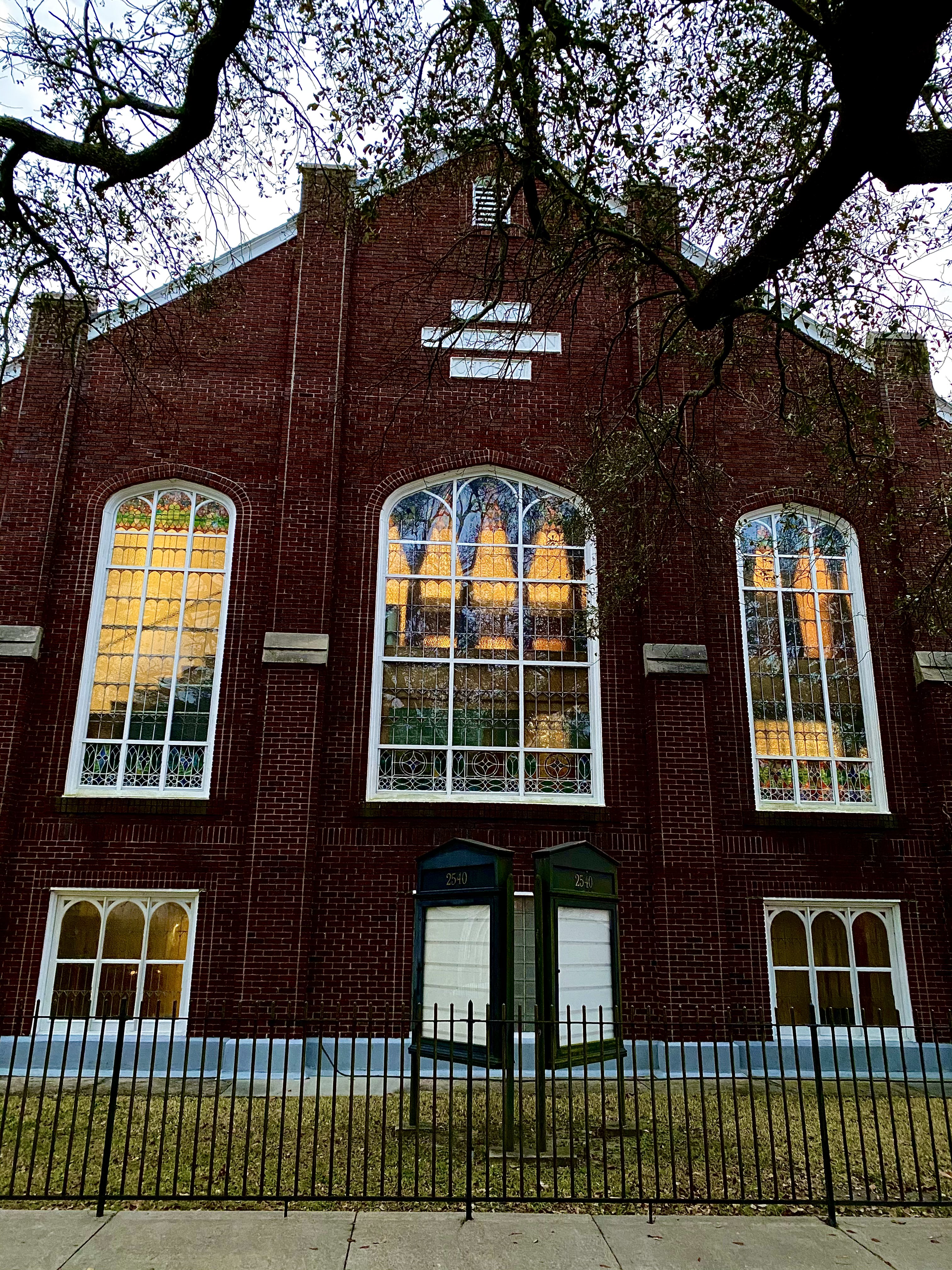 Esplanade Studios opened its doors in 2013 as the largest recording studios in Louisiana. Also, it is the largest scoring stage in the South.

Located in the heart of New Orleans' historic Treme neighborhood, the 14,000-square-foot building, formally a 1920s church, has been completely restored and renovated, allowing the highest quality professional sound recording services available in a unique architectural setting.
‍
This gothic revival building where Esplanade Studios now resides once was home to a thriving congregation since 1847. The highlight of the church is its large pipe organ, donated by billionaire philanthropist Andrew Carnegie as a gesture to the community in support of the arts. Plans are underway to restore the organ to full working status through the use of Federal grants. Sadly, after the devastation left from Hurricane Katrina, the church was closed and sat vacant since 2005. 

GRAMMY award-winning studio owner and lead engineer Misha Kachkachishvili fell in love with this special building and knew it was where he needed to relocate his existing studio, helping to bring back to life this blighted building. The original "welcome" sign that greeted the congregation is lit once again welcoming those who enter through the doors today.

Acoustically, Esplanade Studios offers undeniably great recording facilities. With the addition of mastering services on-site, we can support a project from pre-production to post-production all under one roof. A combination of experienced staff and dynamic room design complete this unique, comfortable, and creative sanctuary many artists and producers expect when they walk through the doors of Esplanade Studios. Our goal is simple. Make the best sounding music possible. Esplanade Studios features amenities including a large lounge area with a full kitchen, two showers, and private bathrooms.